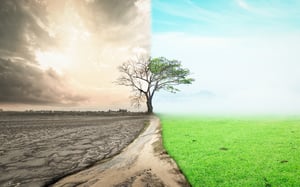 As we all know, 2020 has been a year like no other—it has been a year of many challenges and change. It's changed the way many organizations do business, how our teachers connect with their students, how we socialize with friends and family, how our healthcare workers do their job and so much more.
Throughout the challenges of this year, I cannot stress enough the importance of engaging with your Employee Assistance Program (EAP)—we are here to help you and your family members through all of these challenges and changes. Through your EAP you can connect with resources to support you both personally and professionally—with whatever you're going through.
Your VITAL WorkLife EAP includes:
Face-to-face and virtual counseling for you and your family
No cost financial consultations and resources
No cost legal consultations and resources
In-the-moment behavioral health support with a master's or doctorate level counselor, available 24/7
Nurse Peer Coaching—a confidential resource, connecting you with a nurse outside of your organization, someone who understands your profession and can help set goals
Educator Peer Coaching—talk with an educator from outside your organization who understands what you are going through and can help you set personal and professional goals
Coaching for career building, goal setting and achievement
The VITAL WorkLife App so you can connect with your resources anytime, anywhere
Member Website: Resources such as articles and online seminars for your work & life on hundreds of topics, such as parenting, healthy living, elder care, mental health, aging, financial tips and more
MEMBERS: Access your resources by calling 800.383.1908 or through the VITAL WorkLife App.
Below are a variety of articles and resources developed this year to help you and your family members cope with the many challenges of this year.
2020 Articles to Support Well Being
We Can Help
MEMBERS: To access your VITAL WorkLife EAP, call us at 800.383.1908 or connect to your resources through the VITAL WorkLife App.
This year has been extremely difficult, and if you are feeling anger, stress, anxiety, exhaustion, frustration, burned out, or just not like yourself, we are here to help!