Employee Assistance Program (EAP)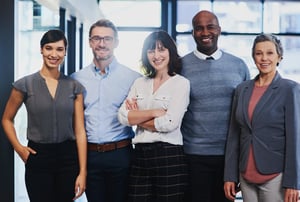 In the current era of business, many organizations are trying to find ways to do more with less. Individual departments are asked to find ways to cut costs and increase profitability to protect an organization from feeling the impacts of future economic volatility. When the formula for profitability for a business becomes 'cheap is better, but free is best,' the long-term costs of these options are often missed. This is very apparent in the debate between choosing between a health plan embedded EAP or full service EAP.
Embedded EAPs
Embedded EAPs are an additional service provided by health plans to add value to their health plan options. Although embedded EAPs are billed as a "free" option, the cost of the service is built into the cost of the premium while only offering a fraction of the services a full service EAP provides. Embedded EAP's services are an afterthought focused mainly on connecting individuals to counselors in their network that they can later bill for services once an individual has used up their EAP benefit. Statistics show the utilization of embedded EAPs are significantly lower than when employees have access to a full service EAP. This under-utilization is likely due to employees concerns with information being shared with their insurance provider, the limited services covered by the embedded EAP and a lack of promotion of the service being available.
Full Service EAPs
A full service EAP, like what's offered through VITAL WorkLife, provides a holistic approach to well being. Employees and family members have access to personal and immediate assistance to support their mental and physical health at work or at home. In addition, VITAL WorkLife connects individuals to numerous local and web resources and services to improve one's quality of life. VITAL WorkLife's robust range of EAP services includes:
In the moment telephone counseling 24/7
In person short-term counseling with a licensed counselor in your area
Management consultation for behavioral and supervisory concerns
Workshops and eLearning opportunities on numerous work/life topics
Access to online handouts, links and resources through our Member Site
Chemical assessments
The ability to formally refer employees for performance-based issues
Support for preventive health and well being initiatives
Critical Incident Response
Utilization reporting to gauge, benchmark and monitor organizational trends and needs
Nurse Peer Coaching
Educator Peer Coaching
Things to Consider
Research shows the organization's utilization of EAP services directly correlates with improved health outcomes. Full service EAPs put their time and energy into breaking through barriers and increasing utilization of services in the organizations they serve. With "free" options like embedded EAPs on the market, full service EAPs know they have to work hard to show organizations the benefits of having access to EAP services and resources. For full service EAPs supporting the individuals they serve is a forethought, not an afterthought.
We Can Help
We provide a variety of behavioral health solutions to support the growing challenges of a complex workforce. For over 35 years, our team has provided consultation, support and resources for organizations of all shapes and sizes across the nation. To learn more about our full service EAP and the variety of solutions available for organizations and employees, contact us.
Source:
CompPsych, 2012, Health Plan EAP vs. Stand-Alone EAP: An Analysis of Program Performance, White Paper: Best Practices in EAP. Retrieved from: www.compsych.com