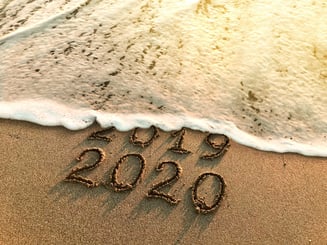 With 2020 in front of us, I wanted to share some highlights from 2019 regarding WorkLife Concierge, offered to members as part of our Physician Well Being Resources solution. WorkLife Concierge can be used to help physicians and advanced practitioners with their work/life balance by completing every day and special occasion tasks, to help them make the most of their limited time.
Top 10 Uses of WorkLife Concierge in 2019
Travel Services –airline and hotel reservations
Event Tickets Procurement
Restaurant Reservations
Wake Up Call Service
Key Date Reminders Issued (via phone/email)
Airport Transfers/Shuttle/Limo Services
Errand Running Services
Gift/Floral Services
Home Cleaning
Golf Tee Times
WorkLife Concierge Testimonials
Watch Dr. Kunzer, a physician at Community Health Network, as he shares his experience using WorkLife Concierge while traveling with his family.
Earlier this year we shared some powerful stories showcasing WorkLife Concierge in Action. Below are some new stories of how physicians and advanced practitioners have used WorkLife Concierge, and the positive impact it has had on their lives.
Service Request Detail: An airline voucher was issued to the client due to a storm. When the client went to use the voucher, she was told they "no-showed" for a flight and the voucher was no longer available. The client contacted us and we worked with the airline to correct the inaccurate "no-show" information. The airline reissued the voucher and the client was able to book her travel.
Impact: "I am soooo grateful to you, you spent so much time on this, and I will be sure to let our administrators know how absolutely fabulous you were with your service!! Thanks so much, the confirmations were there."
Service Request Detail: The client was looking at leasing a new car and had about a dozen cars she was researching. She wanted details on each option, such as lease price, restriction of miles, down payment required, etc. A detailed spreadsheet was created with all the information for her to easily compare and make an informed decision.
Impact: "Thank you very much!!!! You have been a tremendous help!"
Service Request Detail: The client recently moved and needed to collect and compare car insurance options in her new location. Our team gathered basic details about their different vehicles and driver history and found a list of companies that were lowest in her area. She was also sent the details of a local insurance broker, who was able share additional information, as well as a comparison of several insurance carriers.
Impact: "Thank you! This was very helpful. We reached out and got everything set up. I really appreciate your help."
Service Request Detail: The client had recently moved and was looking for a suitable indoor swimming pool that could accommodate her desire to swim laps. She was struggling to find the details. Our team found the information along with cost, days of the week and hours of operations, all shared promptly.
Impact: "Thank you so much! No one else could tell me this!"
---
We Can Help
Whether it's setting up a snowplowing service or planning a family vacation, WorkLife Concierge is here to help. WorkLife Concierge is easily accessible to provide white-glove services to our Physician Well Being Resources members.
MEMBERS:
Physician Well Being Resources members contact us at

877.731.3949

to access your resources today
EAP members contact us at

800.383.1908

to access your resources today
Interested in learning more about VITAL WorkLife solutions?
If you are interested in learning more about WorkLife Concierge and Physician Well Being Resources, contact us online or at 877.731.3949.