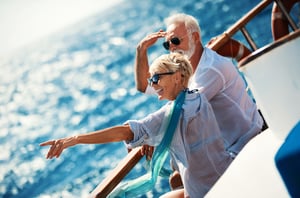 Time is one of our most valuable resources, and that's why VITAL WorkLife offers an important resource as part of our Physician Well Being Resources solution—WorkLife Concierge. WorkLife Concierge is a virtual assistant, available anytime, to assist our Physician Well Being Resources members with a variety of every day and special occasion tasks and help make the most of their limited time.
Results
WorkLife Concierge helps solve one of the main causes of stress and burnout among physicians—the lack of time to get things done. Our recent engagement reports have shown this service is tremendously valuable, and we've had great client feedback and usage.
Physician Stories: WorkLife Concierge in Action
Below are just a few of the stories/examples we have received of how physicians have used WorkLife Concierge to help save time and make their lives easier.
Insurance Support Service:
"Client contacted Concierge via text at 2 am as the client was working the night shift and inquired about assistance in contacting their insurance company with the details of a car accident they had been in earlier that day and gather information to make a claim and get their car repaired."
Child Care Coordination:
"Client wanted to be prepared for a future need that may arise and asked for a list of available daycare and in-home child care/babysitting services that could take care of their child in case of a family emergency, or in the event their child was sick and would not be able to go to their regular daycare. Our team presented a detailed list of providers that could accommodate this and coordinated in-person interviews around their busy schedule."
Travel Services Coordination:
"Client was traveling to a week-long conference and was interested in some activities in the area that would provide them with some relaxation (down time) as an "escape" from conference-related activities. Our team created an entire schedule of events including spa treatments, movie tickets and access/directions to a local farmers market."
Dinner Reservations/Restaurant Recommendations/Take-Out & Delivery:
"Client was attending a conference and had an unusual dietary restriction and requested a referral to a specialty restaurant that was capable of fulfilling their dietary requirements. A fantastic restaurant was recommended and the client was so impressed after dining there they requested a standing dinner reservation evening for the duration of the conference. Our team was happy to oblige and arrange accordingly, in fact we also arranged for a complimentary dessert and/or starter each night to accompany the reservation!"
Government Assistance Service:
"Client inquired about finding immediate Government Assistance for their sibling, who was (unfortunately) in failing health with limited financial means. The client reported their sibling's electricity and heat were about to be shut-off. Our team, after quick but extensive research, put the client in direct contact with the appropriate government agency who could help, which included letting them know there would need to be a "power-of-attorney" appointed to make important decisions on their sibling's behalf. Our team also contacted a service to go and "check-in" on their sibling to make sure they were okay, until the client could reach their home."
Moving/Relocation Services:
"Client required moving services to move from a four bedroom home, into a much smaller one bedroom apartment. The client was put in contact with a reputable (licensed, bonded and insured) moving company that would also review the layout of the smaller apartment and assist with selecting what furniture would need to go into the new apartment, what items would need to be stored and what items could be sold and/or donated."
Landscape/Garden Services:
"Client was looking for a suitable vendor that could provide both landscape design services, procurement of the necessary materials and execution of the landscaping plan for a new home. A koi fish pond and small waterfall feature was requested to be part of the design. Three highly rated/reviewed licensed, bonded and insured local landscape companies were sourced and interviewed for the job accordingly."
Floral Delivery/Gift Services (Selection and Delivery):
"Client presented an "11th hour" request for same-day floral delivery to be sent across the country for a family members birthday. The client was emailed an array of options (photos with pricing), and after a selection was made the arrangement was ordered and delivered on time!"
General Research/Virtual Assistant Services:
"Client requested research on different types of Thermal Coffee Pots and was provided with a list of the top 10 that included reviews, pricing and retail/online carriers."
We Can Help
Whether it's shoveling your driveway after a massive snowstorm, or planning a vacation for you and your family, WorkLife Concierge is here to help. Our WorkLife Concierge is easily accessible to provide white-glove services to our Physician Well Being Resources members – access today by calling 877.731.3949 or through your VITAL WorkLife App!
Not a Member?
If you want more information about WorkLife Concierge and our Physician Well Being Resources solutions contact us online.