Have you experienced any of these scenarios?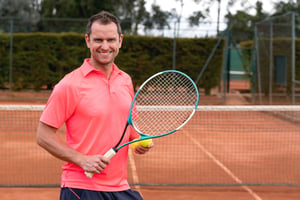 Your spouse's birthday is in three days and you've been too busy to buy a gift.
You have always wanted to take tennis lessons but have never followed through on signing up.
You have a gala tomorrow night and your suit hasn't been pressed.
You dread shoveling the driveway when it snows, and you always think about how nice it would be to have a snow plowing service.
You haven't had a vacation in over a year and, even though you have time set aside, you haven't been able to plan anything.
As a busy medical professional, there just aren't enough hours in the day to get everything done. WorkLife Concierge, which is part of our Physician Well Being Resources, can help you delegate tasks—from mundane household chores to special occasion events allowing you to spend more time doing what you enjoy.
What is WorkLife Concierge?
WorkLife Concierge is an all-purpose, virtual assistant offering the attention and first-class service you typically only receive at a five-star resort. Your time is valuable, and WorkLife Concierge can help you make the most of it by helping you manage your task list. Available anytime, WorkLife Concierge includes more convenience, accessibility, white-glove services and dedicated WorkLife Concierge representatives to provide the best experience possible.
How do I use WorkLife Concierge?
To use your WorkLife Concierge, you simply request what you want done and contact us to help arrange it for you. Your WorkLife Concierge representative will listen to your needs, make recommendations and coordinate everything for you. You are, however, responsible for paying for the service, gifts and/or items requested through WorkLife Concierge.
What can I use WorkLife Concierge for?
All sorts of things! WorkLife Concierge was designed for busy medical professionals and their families. You can complete tasks in just a few minutes by working with a WorkLife Concierge representative, freeing up more of your valuable time for what matters most to you. WorkLife Concierge can help you with the following:
Personal Services
Home Services
Travel Arrangements
Referrals/Recommendations
Shopping & Returns/Exchanges
Errand Services
Party & Event Planning
Appointment Scheduling
Business Support Services
Entertainment & Leisure
Touring Services
Medical Concierge Services
Problem Solving
Auto Services
Domestic/International Relocation
Reminder Service
Senior/Elder Care Services
Gift Certificates
Members can take advantage of WorkLife Concierge today, to help improve work/life balance, spend more time with loved ones and ultimately improve your interactions with patients as you take time to unplug and take care of yourself first!
We Can Help
To access WorkLife Concierge or other resources within your Physician Well Being Solution, contact us at 877.731.3949 or through your VITAL WorkLife App.
Not a Member?
If you are interested in learning more about WorkLife Concierge and our Physician Well Being Resources solution, contact us online.