Well-being programs are designed to help physicians meet the mounting challenges of 21st-century medicine. If your organization has yet to put a well-being program in place, it may be because leadership is unsure of the need for one, and wary of the costs that such an investment would bring with it.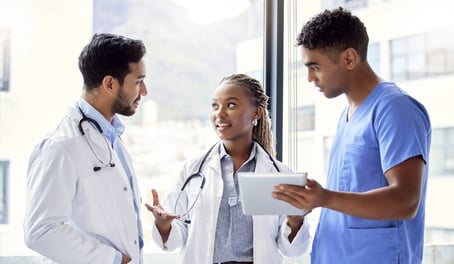 You've likely seen the toll that the pressures of contemporary medicine can take on the emotional and psychological health of physicians and how it affects the organization. Now that you have decided to become an advocate for a well-being program, how do you address that uncertainty and wariness?
The answer is pretty simple: promoting physician well-being with a company-wide program greatly impacts the bottom line.
Robust and accessible well-being programs can prevent burnout and support retention. Leaders know that the costs of replacing a physician are exorbitant, with some estimates ranging from $500,000-$1 million per physician.
These programs improve the organization's culture and can help attract, recruit, and retain physicians.
Physicians experiencing extreme, unaddressed stress and/or depression may make more medical errors, drive down patient satisfaction and safety scores and expose the organization to lawsuits. Well-being programs offer effective interventions to head off these problems, addressing negative workplace behavior more proactively.
A well-being program can serve as an effective partner for administrators when dealing with disruptive physicians–shifting it to professionals with experience in dealing with burnout and related problems.
These are some of the most convincing arguments for establishing a well-being program, and a wider culture of care in an organization. For more, and more detail on how to be an effective advocate, read our article Approaching Leadership to Advocate for Physician Well-Being Programs.