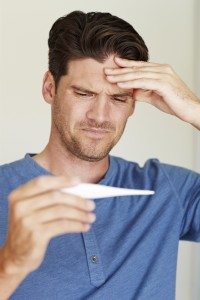 Getting too many colds or flu? Try this!
You have no doubt run into many ads over the years on TV or radio, in magazines or on the Internet, touting miracle prevention's or curative concoctions purporting to take care of an array of physical ailments and emotional stress. In the case of colds and the flu, we have our pick of remedies.
As for the prevention of colds or flu, we are told to get the flu shot (I got mine, by-the-way; how about you?), cough or sneeze into our elbow, wash our hands thoroughly and take vitamin C, Zinc, Echinacea, etc.
These are all good things for us to practice, but here are three strategies not receiving much attention when it comes to prevention:
Exercise
Meditation
Sleep
I have tried to regularly practice these three things over the past couple of years, as a way to lower my blood pressure (which was not diagnosable as "high" yet, but was getting there). The sleep part was especially easy; I love to sleep! Luckily, the plan worked and I was able to bring down my blood pressure (okay, I also watched my diet and cranked up the potassium and vitamin C, which are great for lowering BP).
Recently; however, I realized I have not had any colds, flu, etc. for the past few years. I assumed adequate rest and exercise, as well as meditation (or some type of focused relaxation) could improve just about any area of life, but was there real proof these things could prevent illnesses? So, I took a look. It turns out there is some pretty good evidence for these things having a strong preventive effect on colds and flu.
It appears any one of these strategies can significantly reduce the frequency of colds and flu. Just think about the impact of doing all three! It seems to be working pretty well for me. Not as easy as taking a pill, but probably much more effective.
We Can Help
Members of our Nurseline solution, contact us to speak with a nurse today!