Are you attending AMGA Annual Conference or Becker's Hospital Review 10th Annual Meeting? If you are attending either conference, then consider meeting with us.
Why should you visit us at AMGA or Becker?
Healthcare is at a crossroads. According to a new report by the Mayo Clinic, physician burnout and work-life integration is improving among physicians, but there is still a lot of work to be done.That's where VITAL WorkLife can help. We have unique solutions designed specifically for physicians & advanced practitioners, as well as for organizations to help navigate the challenges of healthcare.
Support for Physicians & Advanced Practitioners
Our Physician Well Being Resources solution is more than a burnout prevention program. It is designed to help physicians & advanced practitioners manage the stress of their personal and professional lives. Our resources help strengthen relationships and families, promote healthy coping skills and help manage a busy life outside of work. We also develop leadership skills, assist with grief and loss, personal development and navigate the changing landscape of healthcare to the best of one's ability.
Support for Organizations
Organizations have a very important role in supporting physician well being. Our solutions for healthcare organizations can also help address system issues. We offer: Custom Consulting, Training and Education, a Physician Intervention program for physicians showing signs of concerning behavior and Coaching and Support for your leadership.
At both AMGA and Becker, we will have an experienced team available to discuss our solutions in more detail, how we initially engage with an organization and to help answer your questions. If you're interested in getting in touch with us prior to AMGA or Becker's, or if you'd like to set up some time to meet at either show, contact us at 877.731.3949 or click the button below.
---
Need help finding us at AMGA or Becker?
AMGA Exhibit Hall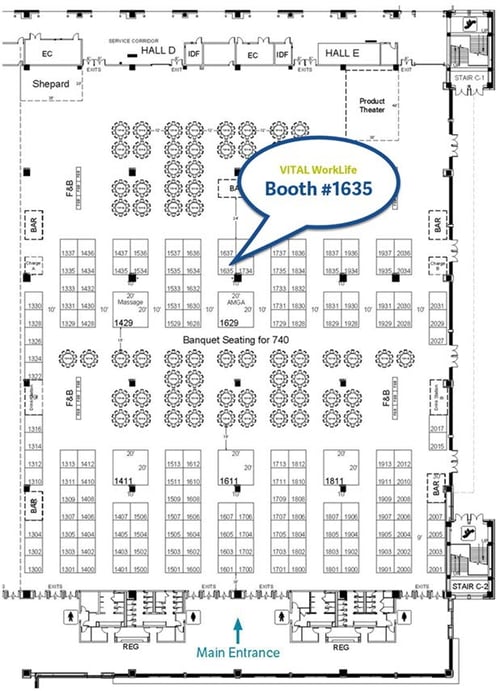 Becker's Hospital Review Exhibit Hall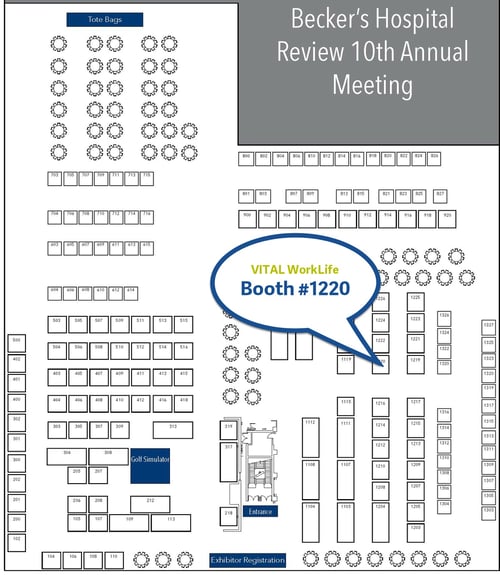 Source:
https://www.psychcongress.com/article/burnout-satisfaction-work-life-integration-improving-among-us-physicians