American medicine passed a milestone in 2019. For the first time in history, there were more women in medical school than men. If the trend holds, medicine will soon become a majority-female profession.
In response, Medscape commissioned a study of over 3,000 female physicians, entitled "Women Physicians 2020: The Issues They Care About." What emerged was an eye-opening picture of what matters to this growing cohort of practitioners. A sample:

Work-Life balance
Leading off was work-life balance, with 64 percent overall noted it among their key concerns. Seventy-one percent of physicians under 45 cited it as most important.
Compensation
Next came compensation—was a key concern for 43 percent of respondents.
Combining parenthood and work
Combining parenthood and work was top-of-mind for 30 percent of the women overall—but, unsurprisingly, 78 percent of physicians younger than 45 put it at the head of the list.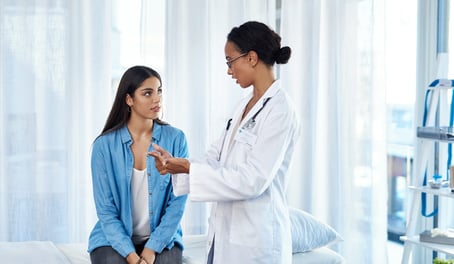 Gender equity
Gender equity was a key concern for 19 percent of those surveyed—but 53 percent of those 45 or older ranked it number one.
Career development and relations with colleagues and staff
Career development and relations with colleagues and staff both clocked in at 16 percent overall among respondents key concerns.
Age discrimination
Age discrimination was a key concern, as expected, for the 45-plus physicians (47 percent); it was the key concern for 6 percent of respondents overall.
Sexual harassment
Sexual harassment was key concern for 1 percent.
Though every issue surveyed is important for the well-being of women in medicine, it should be clear to leadership that helping them meet the demands of balancing work and home life–including their family, most of which still fall on their shoulders, will be crucial as the profession welcomes more and more women to its ranks.
There's a great deal more to be said about the struggles and needs of female practitioners. Get a wider perspective by reading our article, Impacting the Healthcare Industry—a Rise in Women Physicians, here.