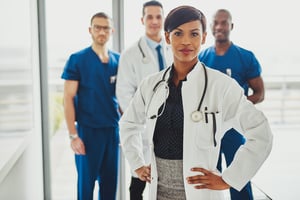 Even prior to the pandemic, stress and burnout rates for clinicians were high with concerns related to staffing, workflow, increased administrative tasks, less patient facing time and an aging and more diverse patient population. The pandemic has added exponentially to these sources of distress. Recent research on peer coaching, and growth in its use nationally, shows encouraging signs that peer coaching is a proven, viable resource that is effective in improving clinician well being.
This webinar will feature a panel of nationally recognized physicians who lead the Well Being/Wellness programs at their healthcare organizations.
Panelists include:
The webinar will begin with a brief review of the latest research on peer coaching. Panelists will then share how their organizations have utilized peer coaching, the impact it has had on their organization and clinicians and best practices for promoting peer coaching. Watch the webinar now:
Learning Objectives:
Learn how leading healthcare systems have successfully used peer coaching as part of their well being program.
Understand the role of peer coaching as a resource and gain insights from leaders who have experienced peer coaching firsthand.
Learn the results of a new study demonstrating the effectiveness of peer coaching on improving clinician well being.
We Can Help
Interested in learning more about VITAL WorkLife? Contact us to learn more about our unique solutions we offer healthcare organizations across the nation.