COVID-19, raging worldwide and taxing healthcare, has been the defining crisis for this generation of practitioners. It has taken a terrible toll on human life and inflicted psychological distress on patients, the public at large and healthcare workers. It's revealed painful truths about our society—the greater vulnerability of people of color, inequities in access to care, how political turmoil can lead to public-health dilemmas and much more.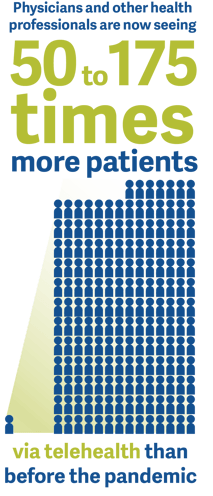 But the pandemic has also provided lessons—test cases for needed changes in how care is delivered and how clinicians are supported.
The Most Valuable Asset
Perhaps the biggest takeaway is the importance of the healthcare workforce as most valuable asset in healthcare. While we can create makeshift hospitals and add more beds, our workforce is finite and needs to be preserved.
In responding to COVID-19 at breakneck speed, organizations have invented new protocols not only for treating patients, but for streamlining workflows and paring down organizational bureaucracy—changes which clinicians have been requesting for years. Measures born of necessity, like telemedicine, have not only delivered care under radically altered conditions, but in some cases have added to clinicians' well being by giving them new flexibility in how care is delivered and how work and life can be balanced.
Will the lessons learned become an integral part of the way we work when COVID is no longer a threat? This relies on leadership's ongoing commitment to caring for its most valuable asset.
I expand on these and related issues in my article, "How Organizations Can Make an Impact on the Emotional Aftermath of COVID-19."
---
Download our article, How Organizations Can Make an Impact on the Emotional Aftermath of COVID-19, by Guarava Agarwal, MD, to learn more about how healthcare organizations can take steps to ensure their team members are adequately cared for, in the present and long-term.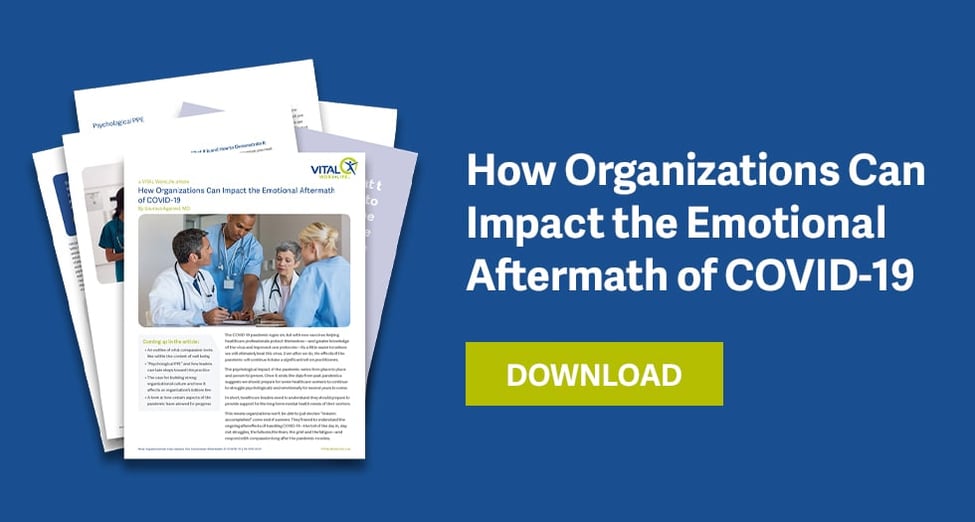 *Henry, Tanya Albert. "After COVID-19, $250 Billion in Care Could Shift to Telehealth." American Medical Association, 18 June 2020