When it comes to COVID-19, the future is anything but clear. But we're all hoping for an end to the pandemic, a time when the disease will be gone, or that it becomes manageable with vaccines and treatment protocols so that it's no longer the major concern of clinicians.
When that day comes, clinicians will still be struggling with the psychological and emotional fallout of the pandemic for several years. And the culture of your healthcare organization will be a prime factor in determining how well they cope.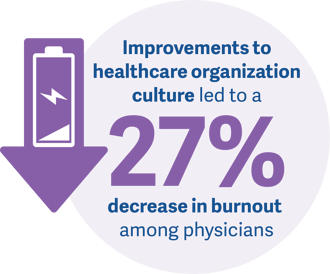 What is Culture?
By culture, I mean organizational values, as expressed in decisions made by leadership, including policies they promote. Those decisions, policies and practices should all reflect concern for the well being of clinicians as well as patients.1
A focus on healthy, sustainable culture is absolutely necessary to address the tremendous psychological toll the pandemic has taken on the workers who have grappled with it day in and day out.
If compassion and care for clinician well being is central in your organizational culture, then you can contribute to a "new normal" of well being, supporting your people every day and preparing them for the next crisis. This includes providing access to mental health resources, educating staff about the early-warning signs of stress, compassion fatigue, grief reaction and adjusting scheduling to reduce burnout among your clinicians.
Learn more by reading the article, "How Organizations Can Make an Impact on the Emotional Aftermath of COVID-19."
---
Download our article, How Organizations Can Make an Impact on the Emotional Aftermath of COVID-19, by Guarava Agarwal, MD, to learn more about how healthcare organizations can take steps to ensure their team members are adequately cared for, in the present and long-term.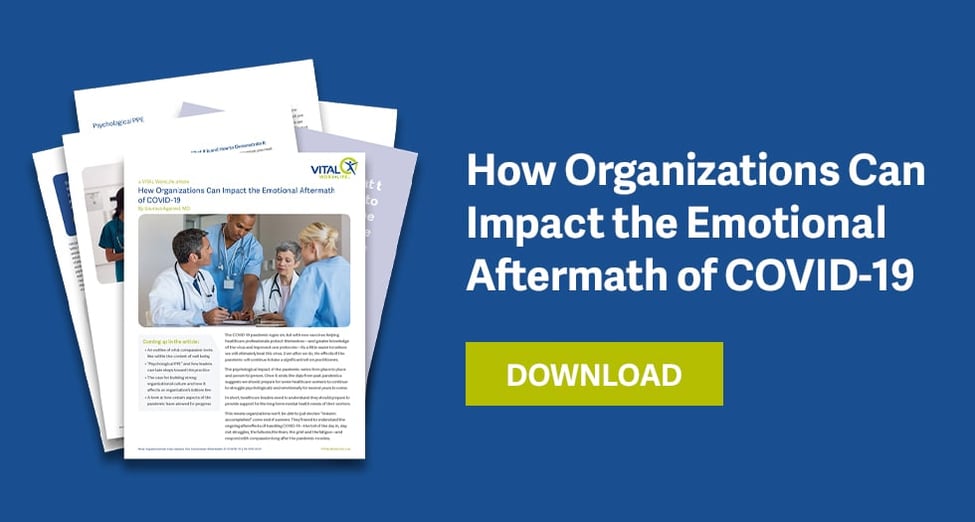 *Zarefsky, Mark. "Target Work Culture to Ease Hospitalist Strain during COVID-19." American Medical Association, 17 Sept. 2020