Time: Your Most Precious Resource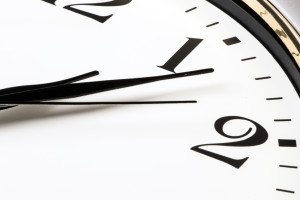 There are so many things encroaching on a physician's time—from call coverage responsibilities and the pressure to see more patients to trying to say current with the latest advances in medicine. It leaves little time for responsibilities at home, much less time relaxing with family and friends or getting enough sleep.
It's not just a personal problem. It can also affect the quality of your work. Even though physicians are trained to handle long hours, recent research indicates exhausted, stressed physicians are more likely to make mistakes and are more subject to malpractice claims.
"Physicians who exhaust themselves aren't doing anybody any favors," says Dr. Alan Rosenstein. "A healthy work and life balance is essential to patient safety and well being."
WorkLife Concierge
As part of the Physician Well Being Resources program, physicians and their family members can take advantage of a broad range of personalized, time saving services to help with daily living tasks. WorkLife Concierge is an all-in-one travel agent, personal assistant and hotel concierge—free for you and your family to use as often as you like.
"Our WorkLife Concierge resource are designed not only to create more leisure time for physicians and their families, but to make any free time they have more enjoyable," notes Rosenstein. "It's a win-win for doctors, their families, their patients and the institutions that employee them."
Sky's the Limit
Whether you've been dreaming of a pool in your backyard but don't have time to find an architect and contractor—or you're more interested in a vacation beside a pool in Bali, our concierges make it happen.
We do the research, help vet references, book services and can even manage payment for services by whatever method you prefer. (You do have to pay for the actual vacation or construction, but all of the concierge services around those activities are free of charge.)
You can reach us 24/7 by calling 877.731.3949 or through your VITAL WorkLife App. There's almost nothing we can't do.
Simply tell us what you'd like to have done and we'll make it happen. Here are a few of our most requested services:
Personal: We can help with everything from researching daycare and eldercare options and finding the perfect school or college for your kids, to making restaurant reservations, finding apartments, health clubs, kennels, dog sitters and more.
Life Events: Call us when you need help planning personal events—from weddings, birthdays, engagement parties, anniversaries and baby showers, to holiday parties and funerals. The concierge can research locations, find vendors and more!
Errand Running: We can arrange everything from balloon delivery, having lunch brought in and locating dry cleaners who deliver, to finding errand runners in your area that can help with everything else. If the concierge cannot find a service that delivers... we'll find personal errand runners in the area.
Household: We'll pre-screen and find vendors with glowing references for everything from housecleaning and yard maintenance, to construction and landscaping.
Entertainment: Let us handle buying tickets to movies, concerts or sporting events. We're also good at finding cooking classes, wine tastings and more.
Travel: Whether you want simple flight information, flight or hotel bookings, or you'd like help arranging vacations, honeymoons or weekend getaways, give us a call.
Business Events: Why stress yourself out? We can handle everything from making meeting arrangements to hiring caterers, invitation printing and more.
We Can Help
Please don't feel limited by this list. We like a challenge—dream up your own ideas and put us to the test. Call 877.731.3949 or access WorkLife Concierge through your VITAL WorkLife App!