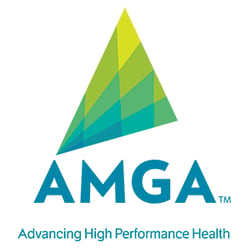 The AMGA 2019 Annual Conference was held this past month drawing over 2,000 participants—including 80 speakers and panelists—to the Gaylord National Resort & Convention Center in the Washington, D.C. metropolitan area. Coming from Minneapolis I have to give a shout out to the weather which could not have been more beautiful, including sunny days, 70º highs and cherry blossom trees in full bloom! But the environment inside the convention center was even better. Thousands of individuals took time away from their usual demands and gathered together to openly and honestly discuss issues, trends and hot topics for healthcare organizations, practices, clinicians and patients. There were a broad range of topics discussed, including:
Population Health
Patient Experience
Physician Burnout and Moral Injury
Physician Isolation
Developing Physician Leaders
Healthcare Operations, Technology and Processes
Revenue Cycle Management
Opioid Epidemic and Management
Physician, APP and Nurse Recruitment, Compensation and Engagement
Key Trends and Highlights from AMGA
Change is a constant and it often results in physician burnout
Much like conversations at the Becker's Hospital Review Annual Meeting, a common thread through most sessions involved change and the impact it has on physicians, healthcare teams, organizations and patient care. Even throughout the exhibit hall, organizations from industries including pharmaceuticals, healthcare technology and risk management positioned solutions from the perspective of their ability to reduce physician stress and burnout. There is no decrease in the rate of change on the horizon. While there is not a single solution to eradicate physician stress and burnout, it is encouraging to see so many like-minded organizations and individuals working together to effect positive change.
Connecting with our clients and partners
There is nothing quite like seeing our valued clients and partners in person. We loved the opportunity to connect at AMGA.
Learning from and sharing insights with industry leaders
Whether in sessions or in one-on-one conversations, we came away from AMGA 2019 with stronger connections, new insights and valued relationships. A few of the most memorable moments included:
Hearing from AMGA President and CEO, Jerry Penso, MD, MBA in the opening general session
Patrice Weiss, MD driving home her message to leaders about emotional intelligence in organizational culture with the humor and sports analogies
Listening to the creative, well-reasoned and passionate message from Zubin Damania, MD, aka ZDoggMD, incorporating rap, humor and creative storytelling. In case you missed it, here's a sample.
We Can Help
We are passionate about making a positive impact on the well being of physicians and their organizations.
We have developed well being solutions specifically for physicians and healthcare organizations, including Physician Well Being Resources, organizational consulting and coaching & support. For more information on these solutions or anything else, visit VITALWorkLife.com or contact us.