Those on the frontlines, battling coronavirus in hospitals and other healthcare settings are looking to leadership to help them through a crisis, not only of public health, but of their emotional health as well.
Most of them are feeling at least a mild level of fear and anxiety as they face the disease, according to a recent report from Prudential based on interviews with frontline workers.1 For some, it's more intense—a constant sense of being on edge depriving them of sleep and making them feel constantly irritable at home.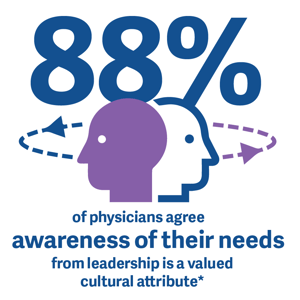 When they go to work, it can feel like they're entering a war zone. "We are going into battle every day," one worker told the researchers. Another said, "We are experiencing trauma day after day after day."
Under these circumstances, says Penelope Hsu, MD, a pediatrician and personal coach who has been on the frontlines of COVID-19 care in New York since the virus first hit, healthcare workers are looking for management to be present and to be supportive. She suggests they need to recognize and reward good work and to supply emotional assistance healthcare workers can access easily under the immense time pressure COVID-19 care creates.
Seeing Leaders' Faces
"We need to see leadership's faces, rather than just email after email," Dr. Hsu says. A Prudential survey respondent agrees: "[Leaders] just being on the floor and saying, 'thank you.' It helps."
Dr. Hsu notes physicians, traditionally stoic and prone to "tough-out" severe mental and emotional challenges, are becoming more and more willing to accept help under the pressure of the virus and to use resources suggested by leadership. But the resources need to be easy to access and easy to use. "If I have to click on a meditation app or exercise video more than once, I am simply not going to use it," she says.
In the presence of an unpredictable and poorly understood disease, and with PPE and other resources often hard to come by, Dr. Hsu reports frontline workers need leadership to be flexible, experimental and innovative. "A really good leader will think outside the box and be open to new sources of information, of PPE, of everything," she says.
For more on leadership's role in the pandemic and what healthcare workers are looking for, see our article, How to Lead Your Organization Through COVID-19.
---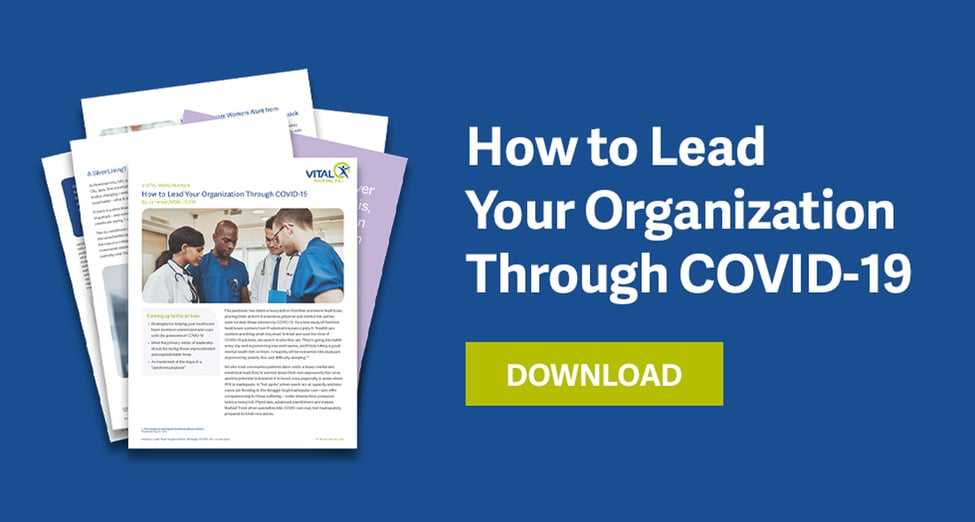 * "Physician & Advanced Practitioner Well Being Solutions Survey Report," VITAL Worklife & Cejka Search, 2017