Supporting Mental Health and Suicide Risk for the Healthcare Workforce
MINNEAPOLIS, MN (April 18, 2023) – VITAL WorkLife, the leader in supporting healthcare organizations with clinician and employee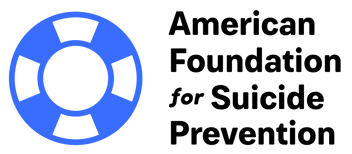 mental health issues, is partnering with the American Foundation for Suicide Prevention (AFSP) to make AFSP's Interactive Screening Program (ISP) available to its clients to support those who may be at risk for suicide. AFSP is the country's leading organization at the forefront of advancing the science, advocacy, and education for suicide prevention including support for those affected by suicide.
ISP is an evidence-based, online screening program that provides a safe and secure method for individuals to anonymously and proactively connect to professional support before crises emerge. As part of the partnership, VITAL WorkLife counselors will provide personalized, confidential feedback and offer to connect users to available mental health services.
With over 63% of physicians experiencing burnout, depression and other mental distress, there is an increased risk for suicide due to a variety of factors including work-related stress, PTSD from the COVID-19 pandemic, dealing with emotionally traumatic situations, and preexisting mental health vulnerabilities (CDC, 2021). Additionally, healthcare professionals are less likely to seek mental health care than the general population due to professional stigma and fear of losing their license. It is crucial to provide methods that encourage safe and confidential ways for them to recognize signs of distress and be aware of the support services options available.
"Real and perceived barriers to engaging in mental health services lead many health care workers to avoid addressing their own mental health needs. AFSP believes we must prioritize the mental health of our frontline medical professionals. ISP encourages help-seeking for mental health concerns and substance use problems by reducing stigma, creating safe ways to work through confidentiality concerns, and expanding access to mental health support and treatment," said AFSP CMO Dr. Christine Yu Moutier.
"With clinician burnout and physician suicide at unprecedented levels in healthcare, it's a top priority for VITAL WorkLife to help our healthcare clients and their workforces reduce barriers for those seeking mental health and well-being support. Our nearly two decades of expertise in improving professional and life fulfillment for people in healthcare aligns well with AFSP's Interactive Screening Program. We've started with a healthcare organization in the Midwest and are prepared to introduce these expanded resources to the rest of our national client base by year's end. We are pleased to be working with an AFSP evidence-based program and we are confident it will be of value to healthcare organizations and workforces," said Mitch Best, CEO, VITAL WorkLife.
With VITAL WorkLife, the Interactive Screening Program now supports over 185 organizations ranging across healthcare, academic institutions, law enforcement agencies and other workplaces that implement the Interactive Screening Program. Since 2001, the program has connected over 250,000 people to professional support. Those interested in learning more about ISP can learn more at www.afsp.org/isp.