When a physician chooses to leave your organization, your bottom line takes a major hit. Replacing a single primary care physician can result in $20,000—$26,000 in recruitment costs, a loss of anywhere between $300,000 to $400,000 in annual gross billings and a further loss of $300,000 to $500,000 in inpatient revenue.1
This is real money—as well as time and frustration for the rest of the organization.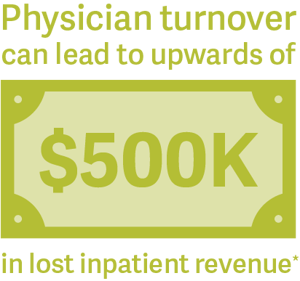 Given the average annual turnover in medical practices is between 6 and 10 percent, doing everything you can to keep your physicians should be a main priority.
What Encourages Physicians?
Many factors play a role in retaining medical talent, from compensation to open communication between leadership and staff. But in an article for HR Dive, Kathryn Moody and Jeff Byers provide valuable guidance including this big one: Find out what encourages physicians.
"It is important that physicians want to find their work professionally rewarding," they write. "For many physicians, control is an important aspect of their job satisfaction, including control over their environment and schedule. And many physicians feel they are losing that coveted control."2
A physician who is losing the sense that his or her work is professionally rewarding—and, who feels this diminished sense of reward is related to loss of control—may burn out, leave or both.
This is where peer coaching can help.
Listening, Guidance and Support
VITAL WorkLife's peer coaching program connects physicians with trained coaches who are also physicians. Coaches offer empathic listening, guidance and support to reframe and work through problems, aiming to improve their well being in all dimensions—emotional, relational, professional, physical, spiritual, legal and financial.
Robert Leschke, MD, a peer coach with VITAL WorkLife, notes physicians who feel they have less and less control over their work might be stuck in the feeling they have no control over their professional careers at all. The coach might encourage them to look more closely at the things they do have control over. The goal is to help them let go of what really is beyond their control and focus on the areas where they can make a difference.
The result can be a greater sense of optimism and hope. And, of course, gratitude to an organization willing to support its physicians in this significant way.
Find out more about peer coaching and how it can support retention in our article, The Value of Peer Coaching and its Promising Benefits.
---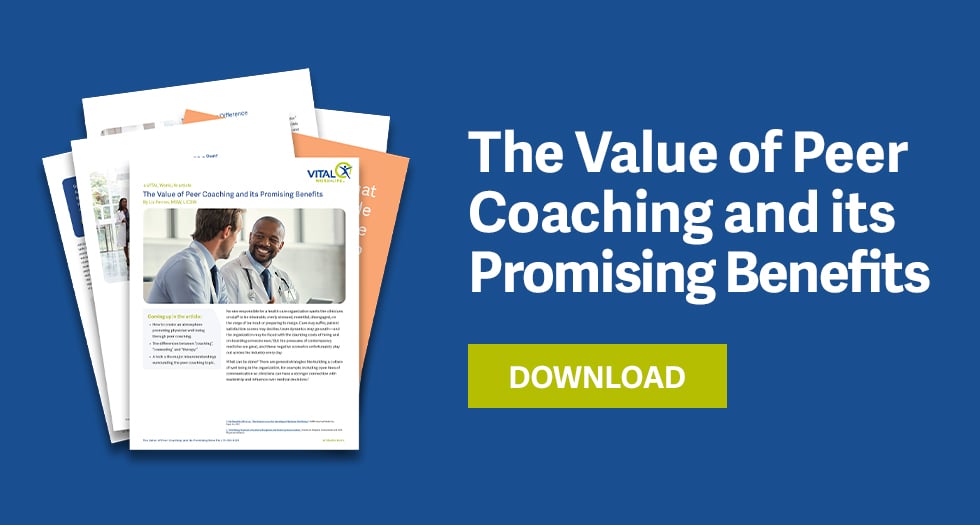 *"Physician Retention Strategies—You've Got 'Em, Now, How Do You Keep 'Em?" Health Careers, February 10, 2020.