Educator Peer Coaching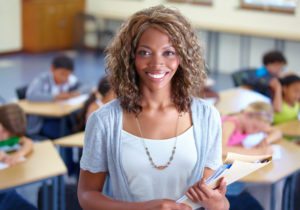 Educators provide so much for their students. Their hard work and dedication doesn't go unnoticed! An article in USA Today states a recent survey by the American Federation of Teachers (AFT) found 61% of educators and school staff says their work is always or often stressful. To support educators and to help address the work and life challenges they face, we recently launched a new EAP benefit – Educator Peer Coaching.
Educator Peer Coaching is free one-on-one, confidential phone coaching for educators to explore interpersonal challenges, professional issues, job pressures and more. Our experienced peer coaches are both licensed teachers and counselors. Educators can consult peer coaches when they are experiencing:
High levels of stress and low levels of autonomy
Pressures from standardized testing and scores
Improving time management skills
Negative feedback from leadership, peers, parents or other staff
Concerns about substance abuse or other addictive behaviors
Difficulty balancing the demands of family and work responsibilities
We Can Help
Educator Peer Coaches are available now to support educators and help them meet their professional and personal goals. To learn more about Educator Peer Coaching and our talented Educator Peer Coaches, click here. You can also read more about Why VITAL WorkLife and about the advantages for organizations to have our comprehensive EAP benefit.
MEMBERS
If you are a member of one of our solutions, give us a call to speak with a representative anytime, day or night, for the support you and your loved ones need.
EAP members: call

800.383.1908

or access resources through your VITAL WorkLife App
Physician Well Being Resources members: call 877.731.3949 or access resources through your

VITAL WorkLife App
FOR MORE INFORMATION
New to VITAL WorkLife and want to learn more? Contact us today!
Source:
https://www.usatoday.com/story/news/2017/10/30/survey-teachers-mental-health-declining-amid-job-stress/811577001/