New AMA Podcast Series to Help Physicians and Providers
Last week, the American Medical Association (AMA) announced the launch of a new podcast series to help tackle difficult situations in patient care for physicians and providers, residents and medical students. This is a great proactive effort to help address high stress topics for healthcare providers with insights and advice from peers.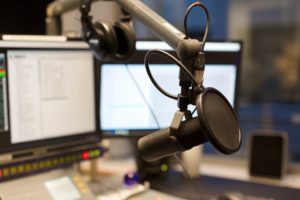 As a coach and counselor, I am excited the AMA podcast series is focusing on issues where it is needed. In our 2017 Survey of Physician & Advanced Practitioner Well Being Solutions, 85.1% of physicians and advanced practitioners reported moderate to severe stress. These difficult discussions can contribute to their stress levels. I feel these podcasts will be of particular value to those coaching or counseling clients who are new to their practice or are having difficulty finding mentors at work.
About the AMA Podcast Series
In the new series, "AMA Doc Talk," experts "will review topics such as talking to a patient about a rare disorder or working with patients who have chronic disease," said David O. Barbe, MD, MHA, the president of the AMA.
Season one, a six-episode run, focuses on the difficult discussions many physicians face with patients on a regular basis. The new podcast series features physicians' eye-opening encounters with patients and their real-world solutions and insights. Listeners will hear from peers who have struggled to comfort the sick or dying and agonized over word choice, and they will leave the podcast better equipped to handle even the most challenging conversations.
According to the announcement, there are episodes available now with more being offered on a weekly basis. Two episodes are currently available:
Episode 1: Telling a patient they are going to die.
Death is a difficult subject to talk about. Timothy Gilligan, MD, and Mikkael Sekeres, MD, from the Cleveland Clinic discuss ways to provide comfort and guidance to patients and their families.
Episode 2: My patient won't listen to me.
Get insights in this episode from Barron H. Lerner, MD, on working with patients who skip medication, miss appointments or don't heed medical advice.
We Can Help
Are you facing a difficult situation in your practice? As part of the Physician Well Being Resources Program from VITAL WorkLife, members have access to peer coaches who have been in your unique situations so they are equipped to help guide you through your situation. We're available anytime, to provide the support you or your family members need.
MEMBERS
If you are a member of one of our solutions, give us a call to speak with a representative; we're available anytime, day or night.
EAP members: call 800.383.1908

Physician and Provider Well Being Resources members: call 877.731.3949
FOR MORE INFORMATION
For information about our comprehensive suite of well being solutions, contact us online or at 877.731.3949 – or visit VITALWorkLife.com to learn more about our physician coaching and support. In addition, read more about the benefits of peer coaching.