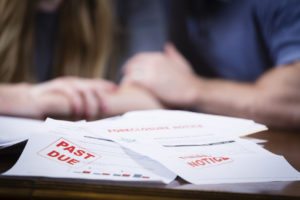 Emergency Financial Resources
For those times when you can't pay bills or seem to make ends meet, here are some types of assistance that may provide you the support you need:
United Way 2-1-1 – Call 211 or http://www.211.org/ to find local helping resources.

2-1-1 is a free, confidential information and referral service serving locations nationwide, 24/7. Some of the services include disaster assistance, food, health support, housing and utility support, and employment resources

Needy Meds – Help with the cost of medicine. http://www.needymeds.org/ or 800-503-6897.
Navicore Solutions – Financial Resources page – http://navicoresolutions.org/resource/financial-resources/.
National Coalition for the Homeless - Tips and resources for homeless or soon to be homeless - http://nationalhomeless.org/references/need-help/.
National Foundation for Credit Counseling. Financial counseling/money management education. https://www.nfcc.org/ or 1-800-388-2227. VITAL WorkLife provides a free consultation with a financial counselor. Simply contact us at 800.383.1908 to arrange it.
Your local county social services department for:

Temporary Assistance for Needy Families (TANF)
Food stamps
Medical services
Women, Infant and Children program (WIC)
Housing, Fuel Assistance/Utilities, or other needs

Local homeless shelters. Contact your local United Way 211 or the National Coalition for the Homeless.
Churches and other religious organizations
Local Food Banks/Food Shelves
Other social services organization such as Red Cross, Salvation Army or Catholic Charities.
Many find themselves in difficult financial times at some point in their lives and these services are designed to help through those times. Don't be afraid to ask for help when it's needed; when in a better place financially, you may be in a position to support these organizations through your contributions or volunteer time.
We Can Help
If you or a family member finds themselves in a financial crisis, call VITAL WorkLife at 800.383.1908 for a free consultation with a financial consultant who can help you through a financial emergency.