A little over a month ago ICD-10 implementation was creating headlines across the country. How was the experience for you? If it was smooth sailing, fantastic! If it was a nightmare, or you are still experiencing the pain of implementation, here are a couple of tips to help you.
Try to appreciate the "big picture"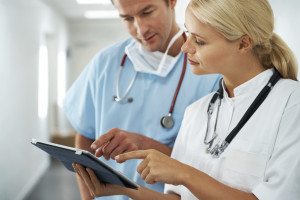 For many providers, coding is viewed as a job needing to be performed to ensure payment and not as an important tool for clinical and business management. The shift from ICD-9 to ICD-10 has required a time consuming adjustment and can be frustrating to those who fail to see the value in the coding changes. While it may be a painful process, try to remember the value it brings.
The implementation of ICD-10 ultimately results in the availability of better healthcare data, which can be leveraged, many believe, to improve patient outcomes and patient safety, lower healthcare costs and the ability to move forward with population health. Other advantages include greatly improved disease management, the ability to track the efficacy of new medical technologies and devices, which had not been possible with the simplistic, four-digit codes with ICD-9, as well as the ability to detect new and emerging health threats, according to a recent article in Healthcare Informatics.
Utilize resources and tools
If you are still struggling, take advantage of available online tools. Provider resources and tools for making the adjustment can be found on the following sites:
We Can Help
If making the shift has raised your stress level, or worse yet, contributed to burnout, we can help. Call 877.731.3949 to speak with one of our consultants or access resources through your VITAL WorkLife App.