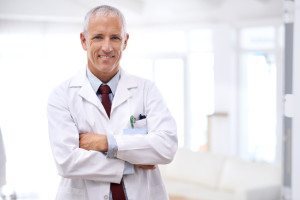 The increase of physician stress and burnout is no surprise to you. Are you wondering what your organization can actually DO about it?
We are thrilled to announce a complimentary Webinar providing you actionable strategies and techniques to reduce stress and burnout.
From Risk to Resilience: Keys to Curbing Physician Burnout
Presenter: Wayne M. Sotile, PhD
Description
Every healthcare system today faces unrelenting change. Mismanaged change fatigue is leading to an epidemic of costly burnout across health professions. An antidote to this cycle is now available. Clinical psychologist Wayne M. Sotile, PhD elucidates evidence-based tactics and strategies for managing the psychological underbelly of coping with change and deepening physician resilience – the ability to get through hard times and emerge stronger for having had the experience.
Objectives
Discuss individual & contextual factors contributing to physician burnout
Discuss 4 factors differentiating good work
Specify at least 4 evidence-based strategies for safeguarding resilience
Discuss evidence-based solutions to work life challenges employed by thriving individuals, couples & families working in healthcare today
About the Presenter:
Wayne M. Sotile, PhD, a consultant with VITAL WorkLife™, is an international thought leader on physician behavior and resilience for high performers. As a clinical psychologist, he consults widely with medical group practices, health care systems, and corporations interested in learning evidence-based strategies for deepening collaboration and collegiality and promoting team engagement while coping with change. He has authored or co-authored nine books and he has published widely in the peer-reviewed medical literature.
With humor, compassion, and clarity, Wayne walks audiences through a microcosm of the resilience-boosting process he and his team have used for more than 30 years with busy healthcare professionals, including more than 10,000 physician clients. Along the way, he shares key finding from his own cutting-edge, peer-reviewed research on physician burnout, career satisfaction, and work/life balance among medical families; findings that audiences universally find to be surprising and motivating.
Wayne's presentations combine inspiring case vignettes, thought-provoking self-assessments, and pointed descriptions of what does and does not rejuvenate resilience – all delivered with a mixture of just the right amounts of his South Louisiana humor and compelling stories that galvanize key points.