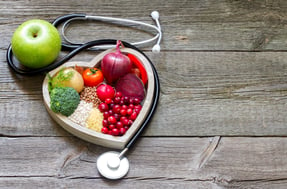 Employee Benefit News recently published an article titled "What Really Constitutes Good Health and Wellness?" which resonated with us. While there has been growing recognition that wellness programs, to be truly effective, need to focus on mental health issues as well as physical health, this article takes this premise a step further—that wellness programs need to go beyond health risk assessments, and even mental health—by stating, "While the tools can yield important information, they may ignore broader factors in employees' lives that are influencing the unhealthy behavior."

The article uses the example of an overweight employee who is very stressed due to balancing work with caregiving duties for an aging parent and a toddler, making the point that this may be one of the factors that is causing her to overeat. By extension, it suggests that a truly effective intervention for an employee such as this must address more than a typical weight management program might do, looking at broader psychological, social, physiological and environmental impacts on her behavior.


We see this dynamic repeatedly in our Return to Work Coaching program, where addressing psychosocial and other behavioral health issues early and effectively can make a substantial difference in how quickly employees out on short-term disability, workers' comp or other types of leave return to work—and how productive they are once they're back. In these cases, it's not unusual for employees to be dealing with other issues concurrent with their health challenges—for example, financial worries, family relationships, depression or anxiety. This can impact their physical recovery in addition to presenting other barriers which, if unaddressed, will lengthen their leaves or, if they return to work, cause problems with absenteeism and presenteeism.
The VITAL WorkLife EAP Can Help!
We've written a lot about stress in these newsletters—increasingly, we see it as an underlying factor in the employees we speak with, even if it isn't a primary reason for contacting us. Indeed, new data released by the Organization for Economic Cooperation and Development indicates that workplace stress is now a worldwide issue and that stressed-out employees are a contributing factor to the global rise in healthcare costs. They are more likely to suffer from burnout, develop musculoskeletal disorders, hypertension, cardiovascular disease and mental health problems, according to the report.
So, what can you do to help employees and take a more comprehensive view of wellness?
As your EAP, we're in a unique position to assist with many of the needs your employees have that are related to their overall wellbeing. We can help them identify their individual barriers to a healthy life, and then guide them in coming up with an attainable and sustainable plan to change the behaviors which are making them less healthy. We can be a complementary resource to your current wellness program by helping employees understand the relationship between the different factors they may be struggling with in their lives and their physical and mental health—things that may not be readily apparent.
All of our plans have unlimited telephonic access to EAP consultants—and we're available for support anytime, day or night. For employees with complex, changing needs, this means that we can be as flexible as they need us to be. We can discuss issues and concerns, help find appropriate resources, or provide coaching and encouragement when things may seem insurmountable. We encourage you to think of us—and encourage your employees to contact us—as you think of the bigger picture of wellness.