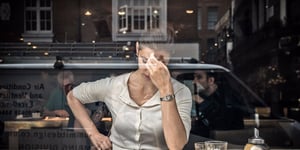 In case there was any doubt about the need for and value of an EAP for your employees, the American Psychological Association (APA) just released their annual "Stress in America" survey, which is one of the most comprehensive looks at the prevalence and causes of stress in the US.
The results reveal cause for concern for employers. According to this latest report, 42% of adults say that stress levels have increased and 36% state that these levels have remained constant over the past five years.
On average, despite reporting that a healthy stress level is 3.6 on a 10-point scale, survey respondents stated their stress level was 5.1. The APA says that only 10% of these adults actually make time for stress management activities. Given the increasing evidence around the impact of stress on mental and physical health, the consequences in terms of medical costs, productivity and absenteeism can be great.
Dr. David Ballard, who heads up APA's Center for Organizational Excellence, explains that in stress "there is a sizeable gap of what people think is healthy and what they are experiencing." Ballard notes stresses related to money, work and the economy seem to support this year's growth among the 2,000 adults who participated in the nationwide study.
These results certainly mirror what we see in terms of the presenting issues employees and their family members note when they call. And, these are exactly the kinds of things that we are there to help address. As a free, confidential and effective resource to help employees deal with the causes and consequences of stress, the EAP is unparalleled.
Ballard concluded, "[Employers] have a workforce…trying to be productive and engaged [but] who is overwhelmed. To have more than two-thirds of their workforce say that work is a major source of stress for them, it's clearly something that employers and employees alike need to deal with."