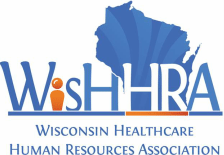 This year's annual conference will focus on staying connected in our work — during and after the pandemic. VITAL WorkLife is exhibiting virtually, and Sarah Prom, MA, LPC, ODCP, Senior Director of Solution Delivery, is speaking on "Understanding and Addressing Mental and Emotional Health in the Workplace."
About WisHHRA: WisHHRA leads the way for members to become more effective, valued and credible leaders in healthcare human resources administration. As the foremost authority in healthcare HR in Wisconsin, WisHHRA provides timely and critical support through ongoing learning and development, products and resources, and opportunities for networking and collaboration.
Are You Attending WisHHRA 2021?
If so, contact us online to set up time to talk with us virtually and learn more about our solutions for healthcare organizations and to support clinician well being.