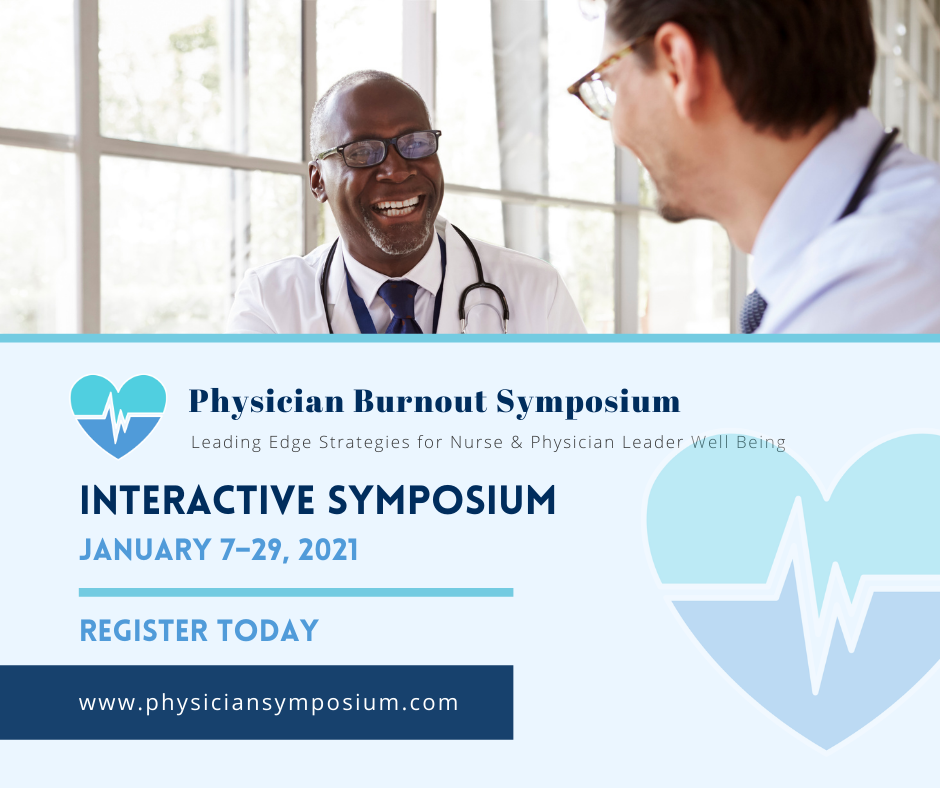 Physician Burnout Symposium
Leading Edge Strategies to Increase Physician and Nurse Leader Well Being
Physician and Nurse Leader burnout is a public health crisis that demands action across the entire healthcare ecosystem. Burnout not only affects clinicians, but also the patients they serve. At the Physician Burnout Symposium, we will gather thought leaders and stakeholders for a few hours a day in January to address the multiple facets of burnout, such as time constraints, technology and regulations, and gain actionable solutions to implement within your health system. If you miss any sessions, they will be on demand until the end of January.
In conjunction with the Sharp Index, a nonprofit dedicated to improving physician well-being, Physician Burnout Symposium will present healthcare technology and suicide prevention experts to share different voices about how to address and reduce burnout and restore joy in practicing medicine.
VITAL WorkLife is sponsoring the Physician Burnout Symposium. Join us and other healthcare leaders for this interactive, virtual event throughout the month of January.
Register Today for the Symposium: https://www.physiciansymposium.com/