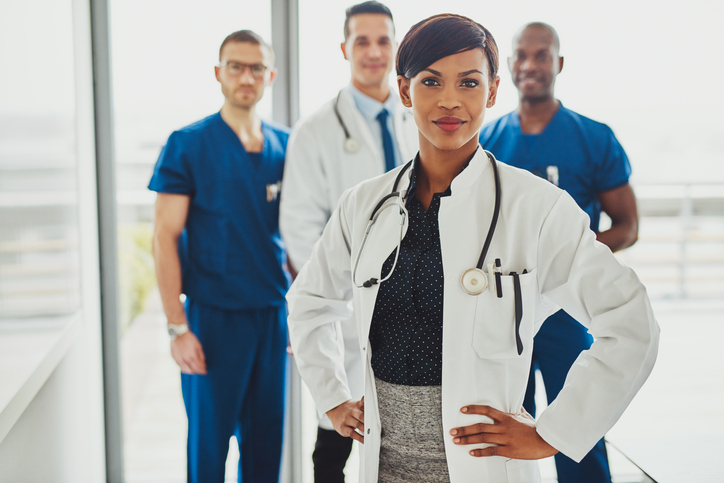 Thank you to everyone who attended our webinar on Peer Coaching: New Research, Experiences and Best Practices. The webinar is now available to watch on demand.
Even prior to the pandemic, stress and burnout rates for clinicians were high with concerns related to staffing, workflow, increased administrative tasks, less patient facing time and an aging and more diverse patient population. The pandemic has added exponentially to these sources of distress. Recent research on peer coaching, and growth in its use nationally, shows encouraging signs that peer coaching is a proven, viable resource that is effective in improving clinician well being.
This webinar features a panel of nationally-recognized physicians who lead the Well Being/Wellness programs at their healthcare organizations.
Panelists include:
The webinar is moderated by Sarah Prom, MA, LPC, ODCP, Senior Director of Solution Delivery, VITAL WorkLife.
The webinar begins with a brief review of the latest research on peer coaching. Panelists then share how their organizations have utilized peer coaching, the impact it has had on their organization and clinicians and the practices they have used in successfully promoting peer coaching. Panelists also share their experiences and insightful information for attendees to use as they focus on the well being of their clinicians.
Learning objectives:
Learn how leading healthcare systems have successfully used peer coaching as part of their well being program.
Understand the role of peer coaching as a resource and gain insights from leaders who have experienced peer coaching first hand.
Learn the results of a new study demonstrating the effectiveness of peer coaching on improving clinician well being.
---
About the Panelists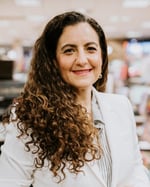 Natalia Dorf-Biderman, MD, Wellbeing Committee Chair, CDI Physician Advisor | Park Nicollet
Dr. Dorf Biderman, MD, is an ABIM certified practicing hospitalist at Methodist Hospital, Park Nicollet/Health Partners. She received her MD degree from Universidad de la Republica in Montevideo, Uruguay, and completed her Internal Medicine residency at the University of Minnesota in Minneapolis. Having held many organizational leadership roles at her institution and in the community, she has developed programs to support clinicians' practice and prevent burnout. Currently, Dr. Dorf is the CDI physician advisor, where among other things, she leads documentation and process efficiency efforts. She is also the Methodist Hospital Wellbeing Committee Co-chair. While promoting personal resilience programs in the workplace, she strives to look at practice inefficiencies that add friction to clinical practice and find attainable and impactful solutions.
Heather Farley, MD, Chief Wellness Officer | ChristianaCare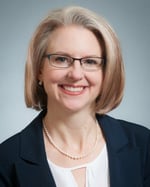 As the first Chief Wellness Officer for ChristianaCare in Newark, DE, Dr. Farley's focus is on advancing the professional fulfillment and wellbeing of healthcare workers. She leads advocacy programs and initiatives aimed at optimizing the caregiver experience and fostering WorkLife meaning, connection, and joy.
Dr. Farley completed residency training in emergency medicine in 2005, fellowship training in administration in 2006, and earned her Masters of Health Care Delivery Science from Dartmouth College in 2018. She has previously served as the Assistant Chair of the Department of Emergency Medicine at ChristianaCare and was instrumental in establishing the institution's first freestanding emergency department in 2013, subsequently serving as the medical director for 3 years. In 2014, she developed "Care for the Caregiver" one of the nation's earliest and largest peer support programs for health care providers.
Dr. Farley is a Professor of Emergency Medicine at Sidney Kimmel Medical College at Thomas Jefferson University. She has held several leadership positions within the American College of Emergency Physicians on the state and national level. She has co-authored multiple peer-reviewed journal articles and has been the principal or co-investigator in over 10 grant-funded studies. She frequently speaks at local, national and international venues with the goal of mutual sharing of best practices and innovations in the field of clinician wellbeing.. She continues to oversee a team of dedicated and talented individuals who make the transformational work of ChristianaCare's Center for WorkLife Wellbeing possible.
Kevin Coss, MD, Chief Wellness Officer | Community Health Network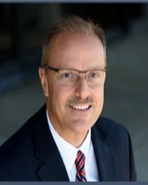 Dr. Kevin Coss is the Chief Wellness Officer for the Community Physician Network and co-founded the Center of Physician Well-being and Professional Development for the Community Health Network in 2017. He leads the Cabinet for the Exceptional Practice Experience and the Physician Well-Being Advisory Council. In addition to this role, he practices internal medicine on the northeast side of Indianapolis and has served for many years as the group practice director.
Dr. Coss currently serves on the Physician Leadership Council for Community Health Network. His previous leadership roles have included serving on the both the Community Hospital Network and Community Physician Network Boards. Kevin graduated from the University Of Toledo College Of Medicine and completed his residency in Internal Medicine at Indiana University Medical Center.
In 2018 he was selected to complete the Chief Wellness Officer program through the Stanford Medical School WellMD Center. This rigorous course helps participants cultivate expertise in the principles and applications that contribute to physician well being.
Liz Ferron, MSW, LICSW, Physician Practice Lead | VITAL WorkLife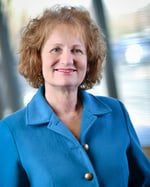 Liz has worked at VITAL WorkLife since 2001 and has her Master's degree in Social Work from the University of Minnesota. As Physician Practice Lead, Liz assisted with the development of our physician and healthcare solutions, and currently supports the Director of Solution Delivery in the management of these solutions. Liz has contributed to the development and analysis of VITAL WorkLife's national surveys, has presented on physician well being at national and regional conferences and has been published in several medical journals.
Currently, Liz provides training and consultation to healthcare administrators and individual practitioners in the areas of stress management, navigating change and effective communication. To strengthen her ability to assist healthcare professionals in building resiliency, Liz has completed programs in Mindfulness Based Stress Reduction and Mindful Self Compassion offered by the Center of Spirituality at the University of Minnesota, and the "Transform Your Life" resiliency program offered by Amit Sood, MD of Mayo Clinic.
Outside of work, Liz enjoys spending time with her friends and family, being in nature and traveling.
Liz is a sought-after speaker on a national level and has collaborated with The Coalition for Physician Well-Being, the American Medical Association and the Hazelden Betty Ford Foundation.