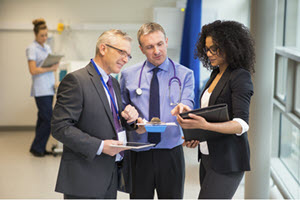 Thank you to everyone who attended our webinar on Leading Through the Stress of COVID-19. The webinar is now available to watch on demand.
This webinar is intended for those in healthcare who must lead their organization through the current pandemic and beyond. It will review what we are hearing from physicians and give recommendations for leadership improvements for the organization.
Objectives:
In this webinar we will:
Discuss the challenges of leading an organization during a time that negatively effects the mental health of your staff members

Review the difference between pre- and post-pandemic stressors that lead to burnout and what an organization can do today to demonstrate leadership

Address what you can do to support staff members and what resources you can leverage to help both you and your employees cope better during this crisis
---
About the Presenters: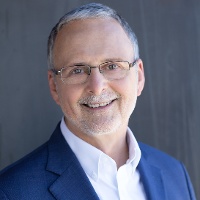 Paul DeChant, MD, MBA, FAAFP
Dr. Paul DeChant is an internationally recognized expert on clinician burnout and Consultant with VITAL WorkLife. He speaks from the unique combined experience as a family physician, CEO of Sutter Gould Medical Foundation and consultant to C-level leaders on reducing burnout while building the bottom line. He also co-authored, "Preventing Physician Burnout: Curing the Chaos and Returning Joy to the Practice of Medicine" and blogs regularly at www.PaulDeChantMD.com.



Liz Ferron, MSW, LICSW, Physician Practice Lead, VITAL WorkLife
As the physician practice lead for VITAL WorkLife, Liz Ferron manages the organization's Physician Well Being Resources solution and oversees all solutions for their healthcare clients. Liz provides training, consultation, counseling and coaching to healthcare administrators and individual practitioners in many areas, including stress management, change management and conflict resolution. She is a licensed independent clinical social worker and worked as a consultant for the Earl E. Bakken Center for Spirituality and Healing at the University of Minnesota.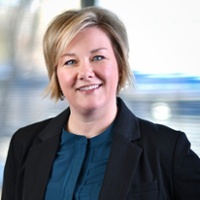 Sarah Prom, MA, LPC, ODCP, Senior Director of Solution Delivery, VITAL WorkLife
Sarah leads the Solution Delivery Team for VITAL WorkLife and serves as a Senior Consultant and Practice Lead for the Consulting and the Training and Education practices. Sarah received her Master's in Counseling from the University of North Dakota and is a licensed Professional Counselor in North Dakota and Minnesota. She has expertise in the areas of team development and facilitation, workplace stress and conflict management and workplace training. Sarah is also a Certified Transformative Mediator and an Organizational Development Certified Professional.