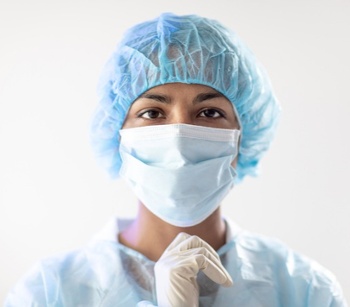 Thank you to everyone who attended our webinar on Effects of COVID-19 on Healthcare Workers and Physicians: Research and Consultant Findings. The webinar is now available to watch on demand.
This webinar with VITAL WorkLife and Prudential highlights Prudential's new research on the behavioral health effects of COVID-19 on employees and physicians, as well as VITAL WorkLife's research on physician burnout. The discussion also includes insights from Dr. Robert Leschke as a practicing emergency medicine physician and working as a Physician Peer Coach for VITAL WorkLife.
This webinar is intended for healthcare leaders, HR leaders and managers and physicians who are concerned about how COVID-19 will affect the workplace now and in the future.
Objectives:
In this webinar, you will:
Learn how COVID-19 is affecting the healthcare workforce based on Prudential's recent research

Understand how the research aligns with other physician-specific data and what it means for them

Gain firsthand insights from senior behavioral health consultants working cases with physicians
---
About the Presenters:
Kristin Tugman, PhD, CRC, LPC
VP, Health & Productivity Analytics & Consulting Practice, Prudential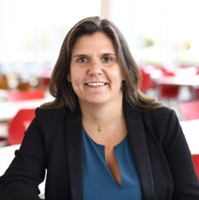 Dr. Tugman has been in the health and productivity consulting field for 20 years and currently heads up the Health and Productivity Analytics and Consulting Practice for Prudential group insurance products. The team is responsible for analyzing lost time for large employers and designing and implementing solutions to help them minimize absence and maximize productivity. She is a Certified Rehabilitation Counselor and a Licensed Professional Counselor. She has authored several publications pertaining to the psychological aspects of disability. Her work details a specific cognitive behavioral model to assist individuals in overcoming psychological barriers that prevent a return to productivity.
Dr. Tugman continues to actively research and develop techniques to assist individuals with psychiatric and other disabilities in maintaining appropriate function in the competitive work force. She graduated from Georgia State University with a Masters Degree in Rehabilitation Counseling and earned a PhD in Industrial and Organizational Psychology from Capella University.
Robert Leschke, MD, CPCC
Physician Peer Coach, Senior Consultant, VITAL WorkLife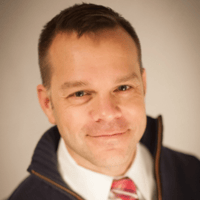 Dr. Robert Leschke has been a VITAL WorkLife Physician Peer Coach and Consulting Physician for over four years. He is a Board-Certified Emergency Medicine physician practicing in Madison, WI and serves on the Department Peer Review Committee, the hospital wide Multidisciplinary Peer Review Committee and works with physicians on performance improvement. He received his medical degree from the Medical College of Wisconsin and certification from the Coaches Training Institute and works as a Certified Professional Co-Active Life Coach.
Dr. Leschke began his career at the Level 1 Trauma Center in Milwaukee and worked as the Assistant Residency Program Director and the Director of Undergraduate Medical Education for the Department of EM. While there, he carved his niche in medical student education and career counseling.
Webinar moderated by: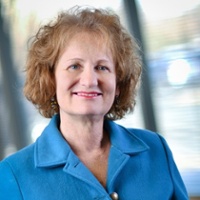 Liz Ferron, MSW, LICSW
Physician Practice Lead, Senior Consultant, VITAL WorkLife
As the physician practice lead for VITAL WorkLife, Liz Ferron manages the organization's Physician Well Being Resources solution and oversees all solutions for their healthcare clients. Liz provides training, consultation, counseling and coaching to healthcare administrators and individual practitioners in many areas, including stress management, change management and conflict resolution. She is a licensed independent clinical social worker and worked as a consultant for the Earl E. Bakken Center for Spirituality and Healing at the University of Minnesota.