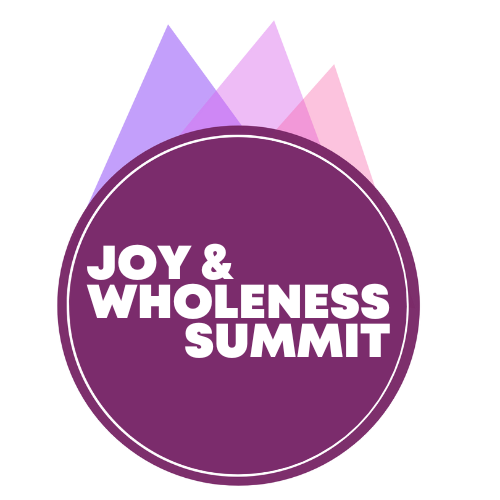 The Joy & Wholeness Summit provides a "boutique" conference experience, created for those medical professionals and healthcare leaders who are interested in improving the overall well-being and quality of life for physicians and APPs. For the last five years, the conference has grown in attendance and welcomes participants from across the country.
We'll be speaking!
We're excited to announce Karen John Mannuzza, MA, LCMHC, CEAP, Senior Physician Well-Being Resources Consultant and Bob Leschke, MD, Physician Peer Coach and Consulting Physician with VITAL WorkLife will be presenting "Promoting a Developmental Approach to Physician Well-Being: From Residency to Retirement."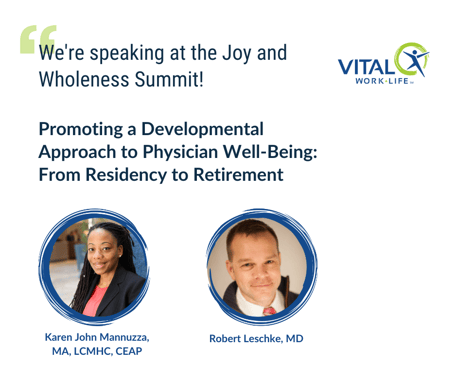 Click here to learn more about this event.
Are you attending?
If so, contact us online to set up time to talk with us in-person or virtually and learn more about our solutions for healthcare organizations to support physician/provider well-being.