VITAL WorkLife is exhibiting and speaking at the 9th Annual Coalition for Physician Well-Being Conference in Chicago, Ill. The conference focuses on how organizations can develop programs and initiatives to enhance the well being of their physicians. This important focus can increase quality patient care and outcomes, lower risk, and promote physician satisfaction and engagement.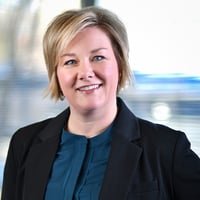 VITAL WorkLife Speaking at the Coalition's Annual Conference
VITAL WorkLife Director of Solution Delivery, Sarah Prom, MA, LPC, ODCP, will be speaking at the Coalition on our new Well Being Advocate program. The presentation is titled,
"Learnings from Formalized Advocate Program to Drive Organizational Well Being".
If you are attending the Coalition's annual conference, please let us know, and we hope to see you there.