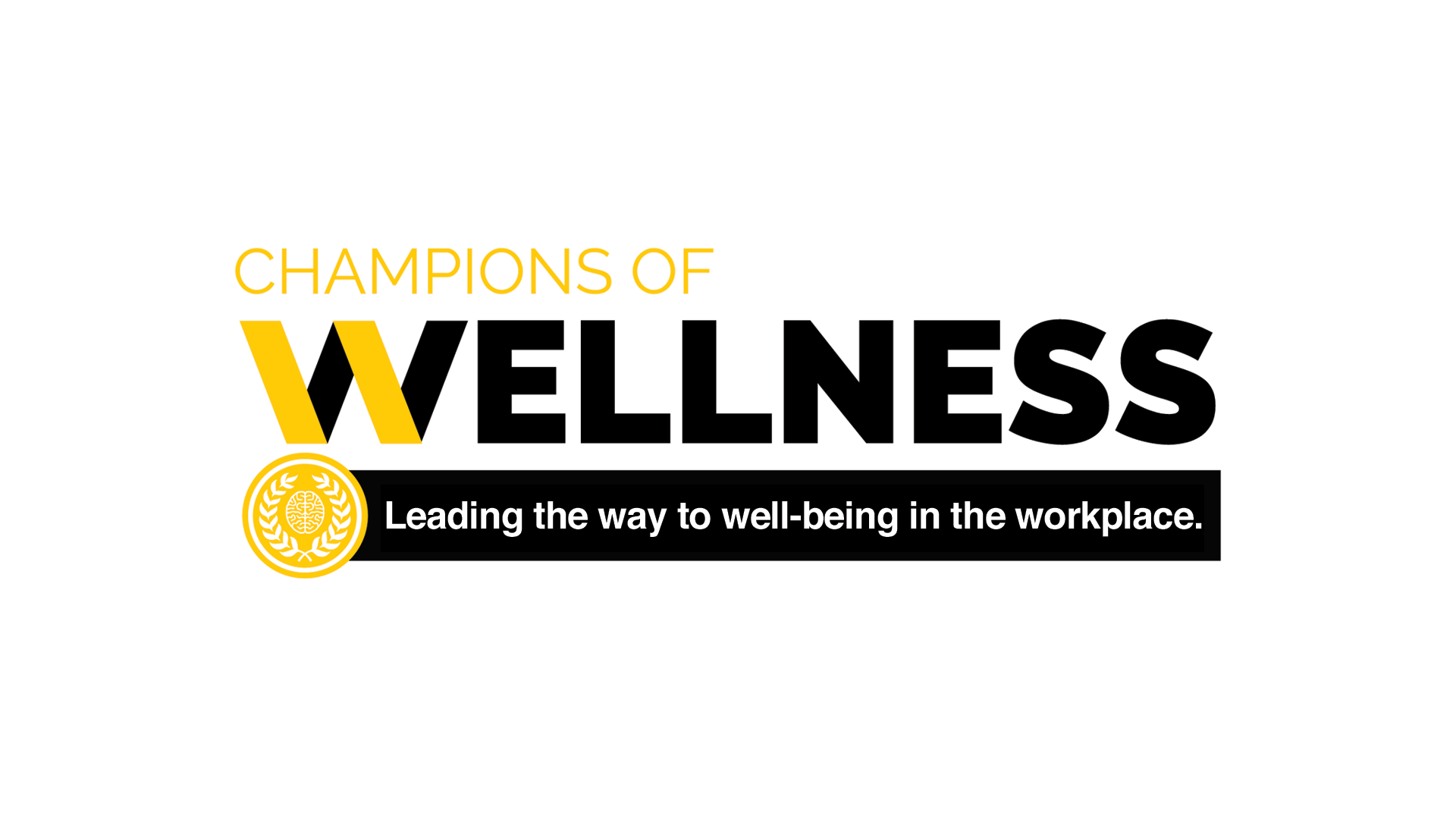 100% free and online, join thousands of other healthcare leaders for a full day of exclusive and impactful presentations.
Featuring prominent keynote speakers and top wellness experts, the Champions of Wellness Virtual Summit 2023 will equip you with evidence-based approaches and breakthrough strategies to help prioritize healthcare workers' mental health and foster a brighter future of medicine.
We're speaking!
Watch our on-demand session! Karen John Mannuzza, VITAL WorkLife Physician Well-Being Resources Senior Consultant, will be presenting "Lessons and Learnings from Over 1,000 Physician Peer Coaching cases."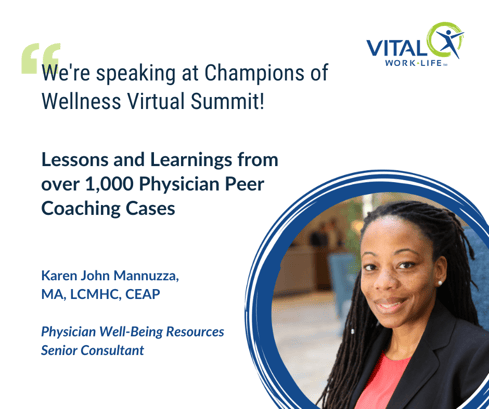 Don't miss this chance to learn from the leading voices on healthcare well-being.
Click here to learn more about this event.
Are you attending?
If so, contact us online to set up time to talk with us in-person or virtually and learn more about our solutions for healthcare organizations to support physician/provider well-being.