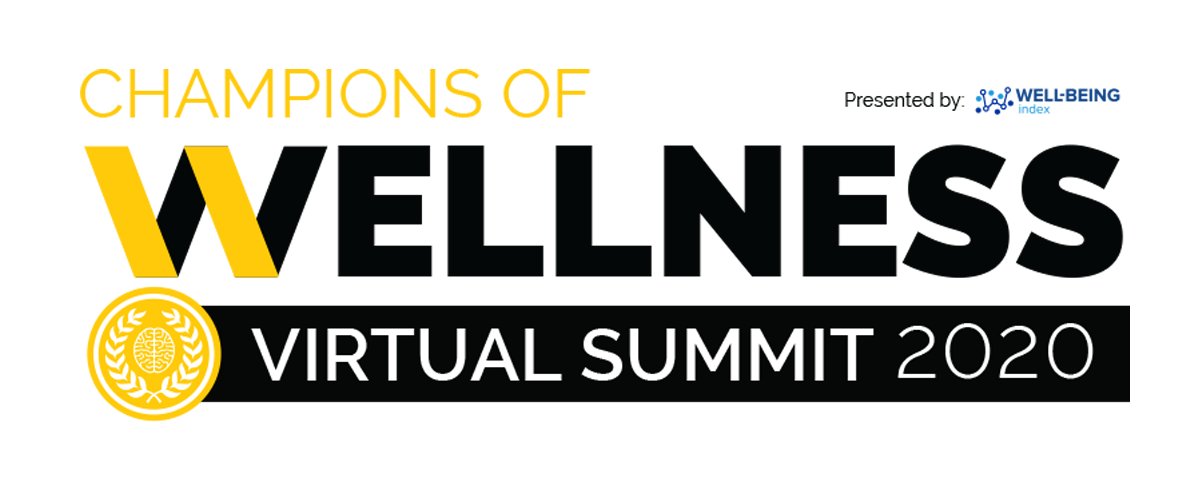 The Well-Being Index, invented by Mayo Clinic, is hosting a 2-day virtual event dedicated to giving leaders the tools they need to maximize mental health and well-being. Get the skills, statistics and strategies you need to navigate the COVID-19 era from the world's foremost wellness experts and thought leaders. For more information on the Champions of Wellness Virtual Summit, click here.
Our Participation
Sarah Prom, MA, LPC, ODCP, Senior Director of Solution Delivery at VITAL WorkLife is presenting on Learnings from a Formalized Advocate Program to Drive Organizational Well Being. Come hear her speak as she shares information on our Well Being Advocate Program and how it can benefit the well being at your healthcare organization.
Are you attending?
If so, contact us to schedule a virtual meeting to discuss our unique solutions for healthcare organizations and physicians, including Physician Well Being Resources.