We are excited to attend, exhibit and speak in-person at the American Hospital Association's brand-new interactive conference experience this March aimed at the healthcare professionals who get things done. Using cutting-edge design thinking exercises, attendees of this conference are equipped with custom strategies and an actionable plan to tackle challenges.
Who should attend this conference?
The interdisciplinary attendees of the Advancing Care Conference are the healthcare professionals who put ideas into action at their organizations. Conference attendees include:
Quality and Safety Staff
Frontline Health Care Staff and Leaders
Performance Improvement Professionals
Health Care Educators
Learn more about this event and register HERE.
---
VITAL WorkLife is Speaking at the Advancing Care Conference on:
Processing the Trauma of the Pandemic and Finding Opportunities for Post-traumatic Growth
The COVID-19 pandemic has been traumatic for many healthcare clinicians. It is critical for healthcare and frontline leaders to conceptualize the pandemic as a traumatic event and recognize their critical role in managing the aftermath. In this session, attendees will gain a better understanding of the traumatic nature of the pandemic, the impact of trauma on individuals and organizations, how to foster post-traumatic growth coming out of the pandemic and build trust with your clinicians. We will share how one leading healthcare organization is addressing these issues and best practices and insights gained from our work with 40+ other healthcare systems across the country.
Co-Presenters: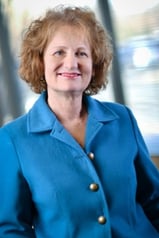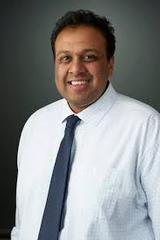 Liz Ferron, MSW, LICSW, Physician Practice Lead, VITAL WorkLife (left) and Gaurava Agarwal, MD, Peer Coach, VITAL WorkLife, Director of Physician Well-Being, Northwestern Medicine Medical Groups, Director of Faculty Wellness, Northwestern University (right).
---
Are you attending the Advancing Care conference?
If so, contact us to schedule a meeting in Chicago to discuss our unique solutions for healthcare organizations and physicians, including Physician Well Being Resources. We hope to see you there!