Emergency Physicians: highest level of burnout among all medical specialties
As an advocate for Emergency Physicians, Jay Kaplan, MD, FACEP, President of the American College of Emergency Physicians, supports a balanced, holistic approach to well being. Discover how well being can be learned by studying Noah's Ark, from his podcast on Physician Wellness:
Don't Miss the Boat - what is your personal mission statement
We're All in the Same Boat - who supports you by helping deal with your opportunities and identify your strengths
Plan Ahead: It Wasn't Raining When Noah Built the Ark - create a renewal investment plan to stay healthy
As Dr. Kaplan discusses the importance of the different dimensions of well being, such as purpose, sleep and relationships, among others, he also offers a number of tips on how to strive to achieve balance in work and life, while enjoying the practice and the patients of emergency medicine. For example: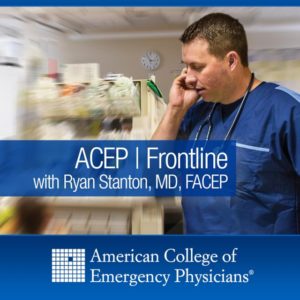 Take a REAL vacation
Recognize burnout in yourself and others
Give yourself a break (take it one step at a time)
Both ask for help and to say no
We can help.
At VITAL WorkLife we have a variety of resources available to help with physician and provider burnout, including unlimited telephonic counseling, in-person counseling, peer coaching and support and WorkLife Assistant. If you are a member of one of our solutions, call us any time, day or night, for the support you and your family need.
Members
EAP members: call 800.383.1908
Physician/Provider Wellness Resources members: call 877.731.3949
For more information
For more information about our comprehensive suite of well being solutions, call 800.383.1908.
About VITAL WorkLife
VITAL WorkLife, Inc. is a national behavioral health consulting company providing solutions to support all dimensions of an individual's well being, while assisting organizations with improving employee engagement. Our approach consists of guiding employees, their families and their organizations in building sustainable, healthy behaviors and cultures. With over 35 years of experience, we have expanded beyond traditional employee assistance programs (EAP) and now offer comprehensive and holistic well being solutions including customizable programs, coaching, training, consulting and leadership development. We have deep experience in education, manufacturing and health care, especially assisting physicians and providers in dealing with the unique challenges facing their profession. Visit us at VITALWorkLife.com.